Sunday, 6 May, 2012, 05:42 AM -
Clemmies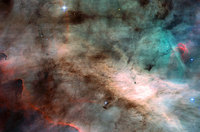 Well, it's that time of the month again: Clemmie time!
Not a bad crop at all this month. Unusually, Rev Lucy Winkett managed to appear twice. Her first outing explored the frequently brought up topic of
art and religion
, religion and art, religious art, arty religion etc. She topped this with the revelation that religious people are just
so much better
than the rest of us, which is why they're in charge.
Not to be outdone, Anne Atkins also appears twice this month. First we learned that the concerns of Pilate's wife were
every bit as real
as those of two fictional speeches from women in plays. Then we learned that Jesus approves of us having a
sense of smell
.
Both women have two extraordinarily platitudinous contributions this month. Oddly enough, the remaining ones are all from different men. This proves that the Koran is quite correct when it says that a woman's testimony is only worth half that of a man.
Mostly Irrelevant Vincent Nichols lived up to his title by being... well...
mostly irrelevant
. He waffled on about what a brilliant Christian David Cameron is, how Christianity is a religion of peace, tolerance and love (except for they who shall not be named) and finished by reminding us of the FACT, the definite 100% historical, no doubt about it, I'll eat my boxer shorts if it's not a FACT, of the temporary death of the visible bit of the Invisible Magic Friend on the cross.
Shaikh Abdal Hakim Murad
was delighted at all the "multi-faith" prayer rooms that are popping up all over the country. In time this will make us as
tolerant as Indonesia
.
Finally, we had
Rhidian Brook
. Rhidian told us that the newspapers made up stuff about a party that he and some fellow celebrities were attending. Nevertheless you should continue to believe everything you read in the newspapers. In fact, you should believe everything that's written down in general, especially the Gospels. They're so detailed. If it weren't for all that detail you might think that some of it had been made up.
It's not often that we get a theme running through TFTD but there seemed to be one this month. Anne Atkins gave us the power of women's voices in the written word. Vincent Nichols was keen to emphasise the FACT of the crucifixion as depicted in the Gospels. Rhidian Brook seems to think that everything that's written down must be true, despite the fact that he himself writes fiction. Even one of the non-contenders this month,
Graham James
, claimed that stories acquire authority just by being written down.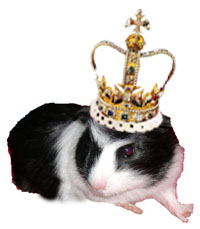 Rhidian Brook combined this theme with spectacular cognitive dissonance. He actually started with a perfect example of just how unreliable the written word often is and contrived to use this as evidence that the Gospels should be relied upon. For this, he wins this month's Clemmie.
At the centre of the moon lies the primordial delicious chocolate hobnob, placed there by the great biscuit make itself for the afternoon tea of all mankind.
It is written.
<<First
<Back
| 130 | 131 | 132 | 133 | 134 | 135 | 136 | 137 | 138 | 139 |
Next>
Last>>