Rating
1 out of 5 (Not platitudinous)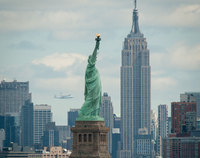 Up to
one in eight people are carers
, looking after sick or elderly family members, many of whom suffer from dementia. They are often isolated and exhausted. Many suffer from depression.
This huge amount of self sacrifice, tells us that perhaps we are not the selfish society that some would have us believe.
For those of us who are not carers, we can do more to help. The advice of a certain well known prophet, was to keep in touch with our parents' friends and so honour both them and their carers.
Listen/Read
<<First
<Back
| 129 | 130 | 131 | 132 | 133 | 134 | 135 | 136 | 137 | 138 |
Next>
Last>>