Rating
5 out of 5 (Extraordinarily platitudinous)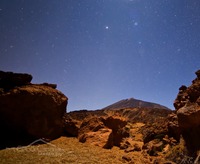 Isn't democracy just fantastic? The people of France have just elected a new leader. The people have Greece have just voted and have decisively said, we don't know what do to. In Russia, Putin and Medvedev have democratically swapped jobs again.
It's easy to be cynical about democracy. I know many of you long for the good old days, where absolute monarchs, assisted by a small hereditary peerage, decided what was good for you. That's only natural. As Winston Churchill once said, "Democracy's just rubbish."
But we cannot be as dismissive of the will of the people as Churchill was. Democracy after all, was invented by the Invisible Magic Friend. The whole people of Israel elected their first king. Well actually it was only the men. Well no, actually it was only some of the men, the priests actually, some of the priests,
well one priest, Saul
, who said the Invisible Magic Friend had told him who to make king. It was still democracy, just with a very small electorate.
The New Tasty mint is just choc full of commands to elect democratically accountable governments. Many voters, even in secular countries, continue to have an Invisible Magic Friend, which just goes to show how important he is for democracy.
Many of us just wouldn't be able to vote without the help of the Invisible Magic Friend.
Listen/Read
<<First
<Back
| 129 | 130 | 131 | 132 | 133 | 134 | 135 | 136 | 137 | 138 |
Next>
Last>>