Friday, 4 May, 2012, 08:13 AM -
Atkins
Rating
4 out of 5 (Highly platitudinous)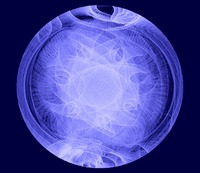 Aren't murder mysteries just fascinating? We all enjoy a good whodunnit. Take the death of
Gareth Williams
. It's the not knowing, the lack of a resolution to the mystery that is so troubling. It's the same with the missing girl
Madeleine McCann
. We're puzzled about what happened to her.
Can you think of a gruesome death that isn't a mystery children? Yes, it's Jesus! We know
exactly
, where, when, who, why, how. We have multiple, supposedly independent, eye witness accounts, written down only 40 years after it happened by people who directly knew someone who had heard about it. The fact that so many people believed it happened just goes to show that it
must
be true. After all, how could so many people be so gullible as to believe a story that it so utterly implausible.
And that's so relevant to the Gareth Williams and Madeleine McCann stories.
Listen/Read
<<First
<Back
| 130 | 131 | 132 | 133 | 134 | 135 | 136 | 137 | 138 | 139 |
Next>
Last>>