Monday, 20 February, 2012, 08:18 AM -
Harries
Rating
2 out of 5 (A little platitudinous)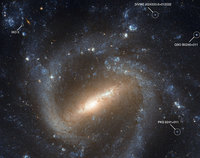 Private things, done by private people in private, should remain private. As private people, we all have private things that we would like to keep private. So we should respect the right of other private people to keep their private things private, so that they will respect our right to keep our private things private.
Public people who do things in private that affect the public need to be transparent. Even though they may have private things that they want to keep private, they may also have private things that need to be made public because they affect the public. A free press ensures that anything that public people do in private can be made public so that the public can know about the private things that public people do in private that might affect the public. However, there is a balance to be found here. The free press must not abuse their ability to make private things public if the private things that public people keep private ought to be kept private.
The Freedom of Information Act allows all sorts of things to be made public that used to be private. Public figures have to be careful what they do in private because the FOI act can make them public even if they want them to remain private.
The New Tasty mint records the words of Jesus: "Exclusive! Read all about it! I know all your dirty little secrets and I'm gonna tell everybody! So there!"
This would seem to suggest that the Invisible Magic Friend doesn't want anything to by private.
Makes you think, eh?
Listen
<<First
<Back
| 128 | 129 | 130 | 131 | 132 | 133 | 134 | 135 | 136 | 137 |
Next>
Last>>