Rating
2 out of 5 (A little platitudinous)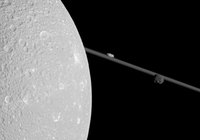 My son asked if I ever fear for the future? The answer is no, I don't. My future will be relatively short. I've been gainfully employed as a vicar and can retire on a comfortable pension thanks to the Church Investment Fund.
For young people, burdened with student debt, a mortgage and increasing costs of child care, a lifetime of debt seems to loom before them. The prospect of potential economic collapse in the Eurozone raises further fears of the rise of political extremism.
How does the Old Tasty mint tell us to solve the Eurozone debt crisis? Well The LORD commands that all debts be
cancelled every seven years
. Sorry, did I say seven years?
I meant fifty
, although this only applies to property
in the country
, unless it's part
of a walled town
, but not if it's a
house owned by a Levite
, which I think is pretty clear. The LORD also provides some useful advice on
the buying and selling of slaves
but I don't have time to go into that in detail right now.
Some of you may be thinking that just cancelling all debts and returning property to their former owners (unless it's in a walled town, but not if owned by a Levite) is totally impractical, and you would be right. However, it is not a request from the LORD but a command.
So maybe the people of Greece should be given a bit of time to sort themselves out, because if Greece does default, and banks start to fail, and investment funds stop paying out, even a Church of England pension might be in jeopardy.
Listen/Read
<<First
<Back
| 128 | 129 | 130 | 131 | 132 | 133 | 134 | 135 | 136 | 137 |
Next>
Last>>