Rating
1 out of 5 (Not platitudinous)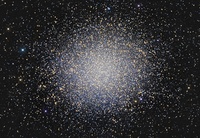 Good leadership requires a sense of purpose and high levels of integrity, but it also needs someone who is able to listen and lead by consent. As various dictators around the Middle East are now discovering, hanging onto power without peoples' consent can be a brutal and bloody affair.
In democratic societies too, people can rebel against their former leaders. Berlusconi's attempt to stoke the politics of fear in Milan, claiming that the city would be overrun by Gypsies, Muslims and foreigners had no impact on that city's vote. The whole of Italy has now
rejected Berlusconi's policies
on nuclear power, on water privatisation and on him never having to stand trial for anything. It seems even the Italians are now beginning to see Berlusconi as a joke.
Give someone too much power for too long and they will eventually begin to see themselves as having all the answers. They stop listening. They fail to lead by consent. As Lincoln once said, "Nearly all men can stand adversity, but if you want to test a man's character, give him power."
We can all misuse authority and power. As it says in one of the nice bits of the Koran, we can all be asked to lead and we will all be judged on that leadership. For leaders to use their power wisely, they must always retain a little humility.
Listen/Read
<<First
<Back
| 163 | 164 | 165 | 166 | 167 | 168 | 169 | 170 | 171 | 172 |
Next>
Last>>