Sunday, 5 June, 2011, 07:37 AM -
Clemmies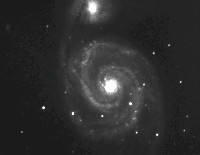 Before announcing the May Clemmies, here are a few words from our sponsor, Pope Benedict XVI.
On the forthcoming accession of
Croatia to the EU
, he said he understood "a fear of an overly strong centralised bureaucracy."
On how women can't be priests but that otherwise there is absolutely no discrimination against women in the Church, "In Rome, for example, there is even a Church where not a single man can be seen in any of the altarpieces." (
Light of the World, p.150-151
)
With commitments to localism and sexual equality such as these, we once again see the liberal, reforming tendencies of this remarkable Pope. And now onto the main business of the day.
Rhidian Brook
got things started by telling us all what a splendid Royal Wedding street party they had and how the Invisible Magic Friend popped in to make it a very solemn occasion.
Abdal Hakim Murad
complained bitterly that Osama Bin Laden, a man so well known for respecting others' religious rites, wasn't given a proper Islamic burial.
Giles Fraser
revealed what a subversive, radical, dangerous, revolutionary organisation the Church of England is.
Joel Edwards
had a bit of a laugh at silly old Harold Camping for trying to predict the date of the second coming using scripture. Scripture quite clearly says that the second coming is going to be a surprise.
Anne Atkins
explained how the private lives of doctors who want to preach to people in their surgeries should be respected and how this is yet another example of Christian persecution.
Rob Marshall
makes a rare bid for the Clemmies by pointing out how faith sustained people throughout the Balkan conflicts, not to mention causing them.
Anne Atkins
on why Jesus is exactly like the Space Shuttle: about to be grounded because we can't afford it any more.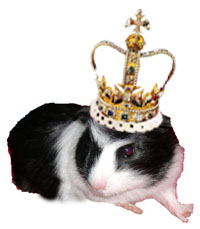 It's very difficult to choose this month. I'm excluding Anne Atkins. If we gave her a Clemmie every time she got 5 out of 5 no one else would ever get a look in. I think she does it deliberately. I'm very tempted to give it to Giles Fraser for the sheer rib tickling hilarity of a subversive Church of England. Similarly, Joel Edwards deserves a mention for his scriptural proof that Harold Camping is a loony. In the end, mainly because we so rarely see him at the Clemmies, I'm awarding this month's prize to Rob Marshall. Well done Rob! I hope I don't need to remind you that James Jones won the 2009 Platitude Of The Year with a very similar thought about how Christianity brought peace to Northern Ireland. So Rob Marshall could very well be in with a chance thanks to this month's contribution.
<<First
<Back
| 164 | 165 | 166 | 167 | 168 | 169 | 170 | 171 | 172 | 173 |
Next>
Last>>