Rating
4 out of 5 (Highly platitudinous)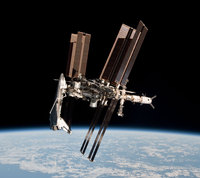 A Chinese teenager has sold a kidney
to buy an iPad
. I know what you're thinking. That's shocking, especially considering that there are far cheaper Android based equivalents.
But, in a sense, aren't we all (and by "we", I do of course mean "you" ) like the Chinese boy? Aren't you all so superficial that you think having more stuff will make you happy? Yes of course you are.
Many of you will be stuck in boring, tedious, dead end, meaningless jobs. You have to suffer a long, often frustrating commute. You may be undergoing that long, frustrating commute even as I speak. To those of you in your early twenties who have already realised this, I say, don't worry, there's only 40 years or so to go. Then you get to retire.
Of course many of you have to prostitute yourselves to your pointless jobs in order do things like eat. What a shame.
This reminds me of Pentecost, which by a marvellous coincidence just happens to be this Sunday. Those early Christians held all their goods in common. They shared everything and only bought and sold for the common good. We don't do that nowadays. That kind of collective ownership is all a bit suspect and communist and not at all the way that respectable Christians behave, but I think it would be a very admirable way for some of you non-Christians to behave.
Listen/Read
<<First
<Back
| 164 | 165 | 166 | 167 | 168 | 169 | 170 | 171 | 172 | 173 |
Next>
Last>>