Thursday, 9 June, 2011, 07:40 AM -
Siddiqui
Rating
2 out of 5 (A little platitudinous)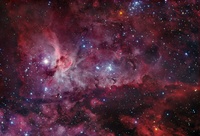 There's nothing much in the news at the moment, so I thought I'd tell you about what I've been watching on the telly.
In between my jobs as a busy Professor of Islamic Studies and Public Understanding and Director of the Centre for the Study of Islam, University of Glasgow, I like to relax by watching Emmerdale. A couple of days ago Jackson Walsh (you know, the gay wheelchair bound character) was
helped to commit suicide
by his mum and his friend (let's just call him a "friend" for now, OK?). Well, I could have done with an extra box of tissues, I can tell you.
I would just like to remind you that I myself am a mother. As a mother myself, I have to say it was very sad. I found myself wondering, what would I do if my gay disabled son wanted to die in the presence of his
lover
friend? Although I have to say, that's rather unusual in Muslim families. His request to die was the result of a long period of contemplation. It wasn't a rushed decision. Would I go against all the ethical and moral teachings of Islam? Or would I conclude that Islam's just a load of arbitrary made up stuff that I should ignore and do what my son wants?
Next Monday
Peter Smedley
will be shown dying, live on TV. Although this is unethical, immoral and irreligious, you can't help wondering if some people are having such a rotten time being alive, that they'd be better off dead. The Koran says it's a bad thing, but maybe we should just ignore the Koran on this one.
Listen/Read
<<First
<Back
| 164 | 165 | 166 | 167 | 168 | 169 | 170 | 171 | 172 | 173 |
Next>
Last>>