Sunday, 26 June, 2011, 07:54 AM -
Not TFTD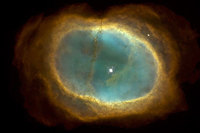 It has been brought to my attention that there is a serious lack of intelligent
religious humour
these days. Comedians have been failing in their sacred duty to challenge suppositions and de-construct prejudices, resorting to ridicule of the same tired old stereotypes of religion. When will we see an end to this silly schoolboy humour that talks about "imaginary friends" and "sky pixies." Where are the jokes about how hilarious it would be if their really wasn't an Invisible Magic Friend?
This is a topic that requires much investigation. All I can say is, thank the Invisible Magic Friend someone is doing
serious research
on the topic. Who knows where this constant ridicule of religion will lead? It is entirely possible that if clerics and religious bodies are laughed at every time they open their mouths, that religion itself might stop being taken seriously, and then where will we be?
Why can't these so-called "comedians" take a leaf out of religion's book? Take Pope Benedict's vastly amusing
UK tour
last year. Observe the subtlety of his puns, the lack of sweeping generalisations in his wit, the accuracy and infallibility of his social observations. Even Muslim youths could teach contemporary comics a thing or two about how to tell
a good joke
. Oh, I laughed until I cried!
Thankfully, no one on this site ever unjustifiably portrays religion as self serving, intolerant or just plain stupid. I know I can rely on you all to continue to give religion the level of respect that it truly deserves.
<<First
<Back
| 162 | 163 | 164 | 165 | 166 | 167 | 168 | 169 | 170 | 171 |
Next>
Last>>