Rating
3 out of 5 (Fairly platitudinous)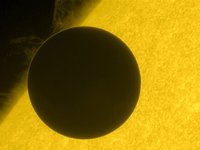 Happy Euro 2012 everyone! Yes, today I'm going to talk to you about football.
Which brings me neatly onto the subject of the blanket bombing of German cities by Bomber Command at the end of World War II.
A memorial is about to be unveiled to the
55,000 young men who died
from Bomber Command. It's taken a long while because of the controversy surrounding the destruction of cities like
Dresden
.
So was this bombing justified? In order to find out, we naturally turn to the 13th century Catholic Theologian and military strategist, Saint Thomas Aquinas. Jesus said to love one another, do good to those who hate you. Thanks to the genius of Saint Thomas Aquinas, we now know that what Jesus actually meant was, declare all out war against your enemies.
The Catholic Church has refined this complex theology to: declare all out war against your enemies, but only after you've tried talking to them first. Hitler was a good example. He was a very bad fascist dictator, whom the Catholic Church (eventually) decided was much worse than all the other fascist dictators that they'd established concordats with. The Catholic Church officially approves of war against Hitler.
However, it's important when blanket bombing civilians that this is done in a moderate and proportionate fashion. Excessive blanket bombing really is unacceptable.
So there we have it, proof once again of the value of Catholic theology in action.
Enjoy the football.
Listen/Read
<<First
<Back
| 126 | 127 | 128 | 129 | 130 | 131 | 132 | 133 | 134 | 135 |
Next>
Last>>