Friday, 1 June, 2012, 07:14 AM
Rating
5 out of 5 (Extraordinarily platitudinous)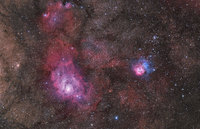 Hmmmm, The Queen!
I don't know if you've noticed, but the Hmmm The Queen is about to celebrate her diamond jubilee. Yes Hmmm The Queen has spent 60 glorious years sitting on the throne. That's despite having her
annus horribilis
after only 40 years on the throne.
We Jews love Hmmm The Queen, especially those of us who get made Lords. It's thanks to Hmmm The Queen that Britain is a tolerant, fair, just, peaceful,
British
nation. You only have to look at nations that don't have a hereditary monarch descended from the Hanoverian dynasty to realise just how lucky we are.
Lords from many other faiths think so too, so I must be right.
She makes all of us better people by wearing lots of really impressive twinkly baubles. Were it not for Hmmm the Queen, thousands of places around the country would never have had that new coat of paint. Without Hmmm The Queen, it is no exaggeration to suggest that we would, literally, eat each other alive.
Where there is true greatness, there you will find true humility. That is certainly true of Hmmm The Queen. She's almost as humble as I am.
Gawd bless yer Majesty as this 'umble subject baron wipes tears of ardent, heartfelt loyalty and affection from his eyes.
Listen/Read
<<First
<Back
| 127 | 128 | 129 | 130 | 131 | 132 | 133 | 134 | 135 | 136 |
Next>
Last>>