Rating
3 out of 5 (Fairly platitudinous)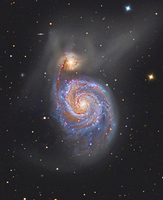 Portraits are really good things.
President Bush
has one.
Queen Elizabeth has lots. Has anyone mentioned that it's her diamond jubilee? No? Good job I was here then. It's her diamond jubilee.
There are photographs and digital photographs too.
There's the Charles Levene portrait or possibly the
Chris Levine
one. It's really good.
The famous Scottish poet, Alexander Smith, who I'm sure needs no introduction, said
something about portraits
.
Portraits are, of course, like everything else, religious and spiritual objects, especially the ones that are about religious and spiritual things.
Leonardo Da Vinci painted a
religious and spiritual portrait
that was very religious and spiritual. It's really good. A
famous art historian
agrees with me, so I must be right.
Saint Paul
mentioned faces once
. Portraits are about faces.
Listen/Read
<<First
<Back
| 127 | 128 | 129 | 130 | 131 | 132 | 133 | 134 | 135 | 136 |
Next>
Last>>