Sunday, 3 June, 2012, 08:44 AM -
Clemmies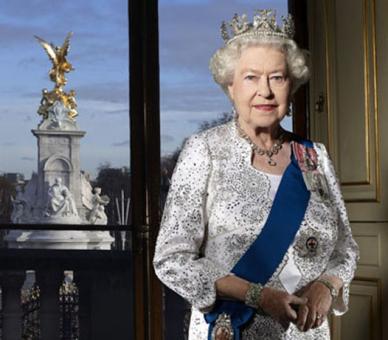 The website has been given a new coat of finest NHS-green paint. This can mean only one thing.
Yes, I am honoured and deeply privileged, that Her Majesty The Queen has graciously consented to present this month's Clemmies. I would ask you all to now stand and join in a rousing chorus of our national anthem.
Gawd save or graaaaacious Queen,
Long live our nooooble Queen
Gawd save the Queen...
We are delighted that on this, the 60th anniversary of One's coronation on 2nd June 1953, that We should present the ancient and noble Order of the Clemmie.
We are impressed that so many of One's subjects have displayed such sterling efforts. Rev Dr Dr Joel Edwards, a descendent from one of Our sunnier dominions, gave some
wise words on the nature of One's invisible magic bits
. He gave some less wise words about
democracy being a gift
from the Invisible Magic Friend, of whom We are the representative in England. We were not amused at his dismissive tone towards absolute monarchs and he will certainly not be receiving the Order of the Clemmie from Us.
A certain Canon David Winter remarked on the inclement weather and that this was due in part to
One's heir presenting the weather forecast
. Disparaging remarks about One's heir, whatever One might think about him, excludes One from the Order of the Clemmie.
Rev Canon Angela Tilby, of One's Cathedral in Oxford, spoke at length on her
fascination with death
. One considers this to be a somewhat indelicate subject, given One's age, and One would prefer to move quickly on.
Rev Lucy Winkett, of Our Church in Piccadily, which is very handy for Fortnum and Mason, a store that has previously enjoyed the patronage of
royal warrants
, pointed out how very relevant
Our Lord's lift oaf into space was
.
Another of One's subjects, Akhandadhi Das, who doesn't appear to be part of the church of which One is head, advised
immediate war with Syria
. This confirms the opinion of One's former Prime Minister and
Middle Eastern Peace Envoy
. Mr Blair has since renounced the one true Church of England and has reverted to popery, so One does not feel inclined to look kindly upon this particular subject's advice.
My husband and I were most amused by Lord Sacks' contributions. Who would have known that the
inventor of the TV remote control
was responsible for so many of the modern ills in our society. I personally have never seen the point of such devices. Surely, One simply gets One's butlers to change the channel?
Informative as this was, We feel that it is his fawning sycophancy at which he most excels. One is used to grovelling flattery in One's role as monarch of so many realms, but Baron Aldgate's
abject servility
was most entertaining. Lord Sacks' latter contribution may not have been in May, but this is the jubilee award and, as the date of Our coronation suggests, calendars are for subjects, not for princes.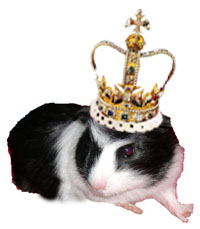 Therefore now I, Elizabeth, by the Grace of the Invisible Magic Friend, of Great Britain, Ireland and the British Dominions beyond the Seas Queen, Defender of the Faith, do now most solemnly by Our Prerogative Royal, confer this most ancient and honourable jubilee Order of the Clemmie upon Lord Sacks, Baron Aldgate.
[Polite applause. Please be upstanding for another rousing chorus of our national anthem. Gawd save our graaaacious queen,...]
<<First
<Back
| 127 | 128 | 129 | 130 | 131 | 132 | 133 | 134 | 135 | 136 |
Next>
Last>>