Rating
4 out of 5 (Highly platitudinous)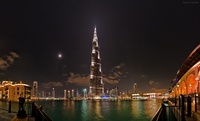 The Ministry of Defence has finally exonerated the two pilots of the 1994
Chinook helicopter crash
. It's a fight that has taken the pilots' families and those of the other victims, 17 years to achieve. The father of one of the pilots, on his deathbed, urged his other son to keep on fighting as "justice has no expiry date."
It is a vision maintained by many who have been unjustly blamed, or who have seen their relatives lose their liberty, their careers and their marriages through injustice. Take the case of Wilberforce, a Christian, who, as a Christian, fought for the end of slavery
imposed by Christians
. He fought the good fight, as a Christian, for 44 years, and still said, as a Christian, he would go on fighting, as a Christian. So you see how important being a Christian is in persevering to end injustice.
What all these people have in common, even the ones who don't have an Invisible Magic Friend but mostly the ones who do, is a belief in the values of the Big Book of Magic Stuff. The temporary sacrifice of the visible bit of the Invisible Magic Friend to himself, initiated an era of peace and justice, where everybody is happy and contented, except for the ones burning in hell. It just hasn't quite got there yet.
In the meantime we're on our own, using flawed human reasoning and ever evolving human institutions and forensic science to do our best to bring about justice, almost as if the Invisible Magic Friend played no obvious part in it at all.
Listen/Read
<<First
<Back
| 159 | 160 | 161 | 162 | 163 | 164 | 165 | 166 | 167 | 168 |
Next>
Last>>