Rating
5 out of 5 (Extraordinarily platitudinous)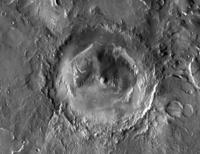 You may have heard about the Catholic practice of Confession. This is where you go into a little box behind black curtains and tell the priest all your dirty little secrets. Because your are dirty, very dirty indeed. The priest is bound to keep all your very dirty little secrets, secret, and as we all know, Catholic priests have turned out to be exceedingly good at keeping certain secrets.
Some Irish politicians now want priests who learn about child abuse in the confessional to pass the information to the police. They seem to think that protecting children is some how more important than religious privilege. Well dream on folks, it ain't gonna happen. Priests would rather die than tell about people's dirty little secrets. You'd have to put every priest in Ireland behind bars and then where will we be?
Jesus forgave absolutely everyone, although he might have mentioned something about millstones and the bottom of the sea in connection with harming children. I'm sure he forgives priests who molest children, and if the Invisible Magic Friend can forgive them, you should too. The penitent has to be really, really sorry - as sorry as the Catholic Church is constantly saying it is - yes, that sorry - for the the priest's magic power of absolution to work. Sure, the child molester might go on to hurt another defenceless child, but are you seriously suggesting that the Catholic rule book should be superseded just because of that?
Sometimes the priest might tell the penitent that they have to go to the police. Sometimes not. It depends how they feel really. I'm sure we can trust the priest to use their own professional judgement in these matters. They've always turned out to be very reliable in the past.
Listen/Read
<<First
<Back
| 158 | 159 | 160 | 161 | 162 | 163 | 164 | 165 | 166 | 167 |
Next>
Last>>