Sunday, 31 July, 2011, 08:02 AM -
Clemmies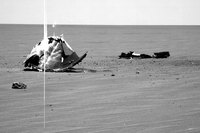 Let us begin this month by giving thanks unto the Invisible Magic Friend, who sourceth all platitudes, for the wondrous bounty that he hath bestowed upon us. May we be worthy of the wisdom that thy Holy Department of Religion hath seen fit to deliver unto us.
Ah - men.
Thanks also to you, my faithful flock, for your many comments and for your prayers to sustain me as I attempt the arduous task of selecting this month's winner. In a department store filled with the most exquisite crockery, it is my unenviable task to choose the Holy Grail.
Given the quantity and unusually high quality of this month's offerings, I have decided it will be necessary to apply strict criteria. Each will be marked out of five on originality, profundity, wit, style and the presenter's delivery in evening dress. I want to stress to all the participants that although there can only be one winner, all can stand proud and erect in this orgy of platitudes.
We begin the month with the superb
Clifford Longley
and his plea, "Won't somebody please think of the children's children's children's children." The Vatican, it appears, is concerned about how the planet will cope with a never ending, exponentially rising population.
A relatively rare contender,
Rev Lucy Winkett
just wanted to point out that the scandal at News Corporation is all your fault.
In his second contribution this month,
Clifford Longley
wanted us to know what a nice guy Rupert Murdoch is and how well he gets on with the Pope. News International - nearly as nice as the Catholic Church.
All of our daily platitudes contain a healthy dollop of gibberish, but it takes a special talent to make the entire thing gibberish.
Akhandadhi Das
began with a short mention of the famine in Africa, before launching into the most splendidly unintelligible gibberish I think I've ever heard. Every sentence was perfectly coherent and beautifully crafted, yet intensely soporific and meaningless in a way that only the eastern mystical tradition can achieve.
In his first contribution this month,
Rhidian Brook
revealed that all power comes from... oh, let me see where does it come from... I wonder where... oh, yes, I remember, all power comes from the Invisible Magic Friend.
Clifford Longley
just kept on going this month. As a Catholic, he just wanted to remind us that guilt works.
In
his
first contribution this month
Joel Edwards
pointed out that all morals come from the Invisible Magic Friend. It's an old theme, but when it's expressed in such unembarrassed starkness, I think it deserves a mention.
Rhidian Brook
wasn't content in praying to the Invisible Magic Friend for power, he also wants us to pray for "discernment". You see, once you have some discernment you'll have some discernment and then you'll be able to discern things. So there. It's a rather nice example of a particular type of logical fallacy, where someone thinks that knowing the word for something somehow imparts knowledge about the something over and above the word for the something - or something.
Despite fellow Catholic Clifford Longley's three stabs at the prize this month
Catherine Pepinster
wasn't going to throw in the towel. If it's a choice between a priest revealing child abuse to the police and breaking the seal of the confessional, the priest will never reveal the child abuse (in the finest tradition of the Catholic Church it must be said). On the one hand, we have a young, innocent, human being, at risk from protracted physical and mental harm, and on the other you have a rule of the Catholic Church. I mean, it's a no brainer, isn't it?
Joel Edwards
popped in at the end to tell us that the famine isn't the Invisible Magic Friend's fault. It isn't. Nope. It's not his fault. No.
Naturally, it has caused me great strife and tribulation to be forced to choose among these many fine platitudes. Clifford Longley came first in the evening dress category, with three stylish designs that I'm sure that nice Mr. Murdoch would have appreciated. Joel Edwards managed some respectable scores but lost out on originality. Akhandadhi Das sounded the most profound and therefore I'm sure he was, but there was a complete lack of wit and his evening dress was particularly uninspiring. Rhidian Brook was exactly the opposite, charming us with his wit and his style, but failing in the profundity category, due in part to pretty much everything he says being a non-sequitur. Lucy Winkett did well in all categories but somehow was missing that vital spark that makes a truly awful platitude.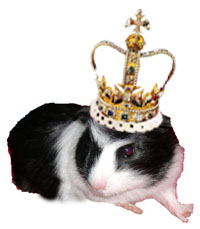 That leaves only one other contributor. Yes, the Catholics have done it again. Catherine Pepinster, with her complete callous disregard for the harm to innocents, has shown us once again why the Catholic Church has the position of moral leadership that it has today.
Dare I tempt fate by suggesting that this might be our Platitude Of The Year (POTY). Or is there a TFTD presenter out there who can do better?
<<First
<Back
| 158 | 159 | 160 | 161 | 162 | 163 | 164 | 165 | 166 | 167 |
Next>
Last>>