Rating
4 out of 5 (Highly platitudinous)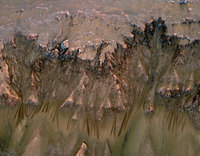 And in up to the minute news, last year I married a young Chinese couple in my Church. Both came from wealthy Chinese families, the kind of people we very much like to see in the Church of England. As China overtakes Europe and the US to become the world's industrial superpower, young people in China see Christianity as the modern way of thinking, the way of the future, the bright shining way forward, the religion of bold new ideas, the religion that dares to say: a guy died on a stick to save you from a talking snake.
These prosperous, well educated, young Chinese, recognise Christianity as the fresh, fashionable alternative to the outmoded ideologies of the past. Communism, a cruel, evil way of thinking, where individuals were barred from becoming outrageously wealthy and joining the Church of England, is now seem as the dogma of the past. Christianity welcomes those who have done well for themselves. Jesus frequently condemned communism and encouraged all of his followers to accumulate as much economic capital as possible.
But Christianity isn't only for the fabulously rich. You see, Christianity is the religion that
cares
. Christianity cares about people, about society, about you. As China's economic power and personal wealth begins to overtake the USA, you'll find more and more Christian preachers there - where the money is.
Listen/Read
<<First
<Back
| 157 | 158 | 159 | 160 | 161 | 162 | 163 | 164 | 165 | 166 |
Next>
Last>>