Rating
4 out of 5 (Highly platitudinous)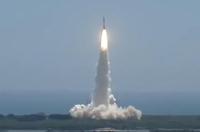 Isn't the violence in London just terrible! And now other cities, feeling a bit left out because London had all the riots and they didn't have any, have
joined in too
.
It all started when the police shot dead a young man
carrying a gun
. It raises legitimate questions about just how far the police should go when someone has a gun for perfectly innocent reasons. People in Tottenham often like to go grouse shooting for example.
I really wanted to talk to you today about the European Court of Human Rights' latest barmy decision that everyone has a
right to a satellite dish
. Apparently it breaches freedom of religion not to have one. I really do think this is the sort of thing that brings religion into disrepute.
Unfortunately there's been all this rioting, looting and civil unrest, which means that people aren't all that interested in the satellite dish story, so I won't bother to mention it.
What I will say is that if we had more religion, there wouldn't be all this rioting. You don't see rioting like this in more religious countries, do you?
Listen/Read
<<First
<Back
| 157 | 158 | 159 | 160 | 161 | 162 | 163 | 164 | 165 | 166 |
Next>
Last>>