Rating
2 out of 5 (A little platitudinous)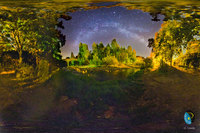 Isn't all this stupid, senseless violence so stupid and senseless! Now we're getting
copy cat violence
all over the country - violence imitating violence. I just want to make it absolutely clear that I fully support the police. No doubt about that. Wonderful people the police. Some of my best friends are in the police. But do they have to meet violence with so much violence? Couldn't they try offering some of these young thugs some flowers and camomile tea?
It's what Jesus recommended. OK, admittedly they did crucify him, but that doesn't invalidate the principle, does it? Ultimately, violence is not defeated by more violence. Violence is defeated when peace is restored. That's why it is the likes of the twitter tag
#riotcleanup
, with 90,000+ followers, that really defeats violence. Here we see people at their best, helping each other, in the spirit of kindness and service.
Listen/Read
<<First
<Back
| 157 | 158 | 159 | 160 | 161 | 162 | 163 | 164 | 165 | 166 |
Next>
Last>>