Rating
1 out of 5 (Not platitudinous)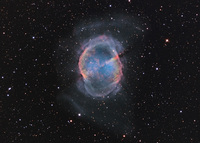 Years ago, a Muslim friend who had died, had expressed a wish to be buried in India. This caused some concern among UK friends and relatives. How could they pay their respect?
Yet there are other ways to pay respect to the dead, as we see in the people of
Wootton Bassett
. Now the military cortèges will no longer pass through the town, one resident remarked that maybe the town will be a little happier.
Individuals and communities are not defined by their deaths or by passed conflicts, but by their willingness to forgive the past and move forward.
I celebrated Eid in Yorkshire with my brothers and sisters, their partners and their children. Old tensions were soon forgotten. In the end it is always better to forgive, we will be happier for it. More important still, it creates a happier future for our children.
Listen/Read
<<First
<Back
| 155 | 156 | 157 | 158 | 159 | 160 | 161 | 162 | 163 | 164 |
Next>
Last>>