Rating
5 out of 5 (Extraordinarily platitudinous)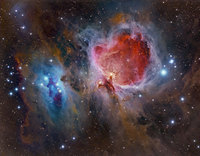 The
vicars' report
has recommended splitting retail from investment banks and raising the level of capital they maintain.
This brings me neatly onto why the Chinese government is so keen on Protestantism. China, the up and coming place to be in the modern world, wants to encourage thrift, hard work and the making of as many material goods as possible that people shouldn't want. That's why China, a fine upstanding, hard working, moral country favours Protestantism.
The West, a lazy, decadent, materialistic society, has turned its back on Protestantism. You only have to look at the very worst debt laden countries: Ireland, Spain, Portugal, Italy and Greece - not a Protestant country among them. We, and by "we" I do of course mean "you", have abandoned the sensible path of prudence and frugality, we have lusted after immediate material gratification, purchasing all those clever gadgets manufactured by those noble, industrious, Protestant Chinese.
We won't see a return to the glory days of the West until we return to the one true faith: Protestantism, whether it be in the form of Anglicanism, Lutherism, Calvinism, Baptist, Anabaptist, Methodist - all of which are the one true faith.
Protestantism, the only belief in an Invisible Magic Friend endorsed by the Chinese government.
And that's why the vicars' report is so important.
Listen/Read
<<First
<Back
| 154 | 155 | 156 | 157 | 158 | 159 | 160 | 161 | 162 | 163 |
Next>
Last>>