Rating
5 out of 5 (Extraordinarily platitudinous)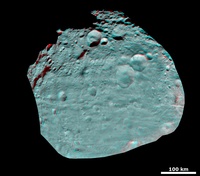 Weren't last week's headlines about young people just terrible! Every single one of them, except the Christian ones, were out rioting. Few can now afford higher education and fewer still will ever own a home. What has gone wrong with all modern youth, except the Christian ones?
Former Big Brother host, Russell Brand,
speaking from Beverly Hills
, and quoting Gandhi, criticised the lack of spirituality in modern youth. I agree with that, so he must be correct. And when I say "spirituality", I don't mean that wonder and awe that taps into the natural curiosity and enthusiasm of young people. No, I mean the much narrower, silly definition about invisible magic stuff.
Pope Benedict has gathered almost a million young people from around the world to worship him in Madrid. That's what I call being properly spiritual. Well done Pope Benedict! That's how to teach them right from wrong. You don't see
Christians going out rioting
.
You see, without Christianity, young people don't understand how to be generous or think of other people. They're just their natural, selfish, greedy selves.
Young people from Walsingham recently spent a week together being Christian. This is the kind of useful, constructive, insightful experience that more young people need to give meaning to their otherwise purposeless lives. All the ones that weren't being Christian were out rioting.
When modern youth look at today's adults, they see only the shallow cynicism of today's teachers, doctors, aid workers, poets, scientists and philosophers. No wonder their souls are empty and they go out rioting. How much healthier it is to see young people worshipping the leader of the greatest paedophile cover up conspiracy in the history of humanity. What an inspiring tonic it must be for these young people! Isn't Pope Benedict just fantastic!
Listen/Read
<<First
<Back
| 153 | 154 | 155 | 156 | 157 | 158 | 159 | 160 | 161 | 162 |
Next>
Last>>