Rating
5 out of 5 (Extraordinarily platitudinous)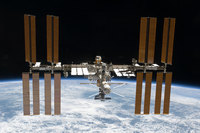 One of the great things about being a priest is that you get to see so many people die. There's nothing I enjoy more than watching one of my parishioners die. Of course it's not the way it used to be. Parishioners used to die at home, often in excruciating pain. Now they're taken to a hospital, drugged up to their eyeballs and connected to the machine that goes ping!
There's a popular misconception about Christianity and death. Non-Christians naively assume that when we die, we think we just "pass on" in a sort of disembodied form, floating around like a ghostly, eternal Giles Fraser. As a Rev Canon Dr, let me just assure you that this, rather theologically simplistic view of death, is completely wrong. When you die that's it, kaput, finito, you are an ex-person, you have ceased to be. I doubt if you'll find any Christians who have ever thought otherwise.
Today is Ash Wednesday (that's today's news from an ethical perspective), when we Christians are reminded that we are dust and back to dust we shall return. Now all this talk of your inevitable, imminent demise may seem a tad depressing. Not a bit of it! Would you really want me going on and on and on? That's pretty much all that science has to offer you, which just goes to show how rubbish science is. Just imagine - no more beautiful, poignant, parishioners' deathbed scenes.
When sophisticated theologians like
Boethius
and Augustine speak of "entering eternity" they're talking about something much bigger than the current you. I mean really big. You wouldn't believe how mind-bogglingly, stupendously, unbelievably big. Much, much bigger than this poxy, cramped, boring little universe that we're trapped in. It'll be all so big and mystical and transcendental and eternal and stuff, and not at all like just "passing on".
Listen
Read
<<First
<Back
| 152 | 153 | 154 | 155 | 156 | 157 | 158 | 159 | 160 | 161 |
Next>
Last>>