Monday, 5 September, 2011, 07:41 AM -
Wilkinson
Rating
3 out of 5 (Fairly platitudinous)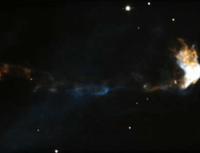 It's coming up to the 10th anniversary of 9/11. It's important to hear the individual stories of all the thousands who died on that day and in the subsequent wars in Afghanistan and Iraq, although it's very unlikely you'll hear many personal stories from the victims of the wars.
There are also personal stories from the people affected by the recent riots. Their personal stories are important too.
This is where the Judeo-Christian Invisible Magic Friend is so important. You see the Judeo-Christian Invisible Magic Friend really cares. He listens to everybody's problems and them mostly ignores them.
As the psalmist said, "Oh Invisible Magic Friend, hear what a rotten time I'm having." And then in another psalm, "I'm sure you were listening before, but I still seem to be having a rather rotten time. You really are just fantastic you know." Then in yet another psalm, "OK, I know you're really busy, but if you could just help a little bit with the really rotten time I'm having. Praise be to you, you're wonderful, you really are, I'm not just saying that."
Jesus, the visible bit of the Judeo-Christian Invisible Magic Friend, spent lots and lots of time listening. It just so happens that the New Tasty mint mostly describes the time that he spent talking.
The personal stories of the victims of apartheid are really important. Lots of Christian South Africans listened to their really important stories, just like Jesus.
So if you get the chance this week, listen to the personal stories of the 9/11 victims.
Listen/Read
<<First
<Back
| 154 | 155 | 156 | 157 | 158 | 159 | 160 | 161 | 162 | 163 |
Next>
Last>>