Tuesday, 6 September, 2011, 07:21 AM -
Tilby
Rating
3 out of 5 (Fairly platitudinous)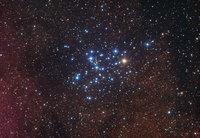 British security services aided in the rendition and torture of one of the
Libyan rebels
, despite always denying any such involvement. That MI5 should be so duplicitous comes as a great shock.
This damages us politically, but also because it challenges our values. Baroness Elizabeth Manningham-Buller, former head of MI5, stated that torture was against the law, but was also immoral and wrong. She maintained this even when it was suggested that torture might save lives.
Many of us claim to support free speech, human rights and the rule of law, but when our own self interests, or our lives are under threat, we, and by "we" I do of course mean "you", are quick to make exceptions.
It isn't easy being a Christian you know, which I expect is why so many less dedicated people give it up. For example, Christians like me must follow Jesus' words, that anyone who saves their life will lose it, but anyone who loses it will gain it, but only if they lose it while gaining it for him, i.e. Jesus. If they lose it for any other reason, i.e. other than Jesus, then they've lost it and they don't get to gain it after all. Saving it for him, i.e. Jesus, doesn't count as saving it and you still lose it, even though you saved it for him, i.e. Jesus, and not for yourself.
So, as you can see, Jesus was all in favour of standing by our values.
Listen/Read
<<First
<Back
| 154 | 155 | 156 | 157 | 158 | 159 | 160 | 161 | 162 | 163 |
Next>
Last>>