Rating
3 out of 5 (Fairly platitudinous)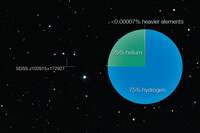 Dictators are toppling all over North Africa. They're not toppling in Zimbabwe however. Robert Mugabe, a member of a totally different branch of
Christianity
, and therefore nothing to do with us, recently lost one of his
political rivals
in an "accident" - this tends to happen to his political rivals rather a lot.
The Archbishop of Canterbury is going to Zimbabwe next month, so that should sort things out. As well as sorting out Mugabe, he'll also want to deal with the renegade Anglican bishop, and full time Mugabe supporter,
Nolbert Kunonga
who likes to beat up Anglican priests for a hobby.
People seem to understand the concept of "justice" even when there is very little of it in their society. Anyone would think
it was instinctive
.
It says as much in the Old Tasty mint. Right there in the Psalms it says, "Oh your mighty incredibleness, could we have some justice please? It's just there hasn't been a lot of it about lately and if you could give us just a little bit, we'd praise you even more - not that we weren't going to praise you an awful lot anyway."
So there you have it, it says in the Big Book of Magic Stuff that people yearn for law and order, so it must be true.
Listen/Read
<<First
<Back
| 154 | 155 | 156 | 157 | 158 | 159 | 160 | 161 | 162 | 163 |
Next>
Last>>