Thursday, 8 September, 2011, 07:44 AM -
Siddiqui
Rating
5 out of 5 (Extraordinarily platitudinous)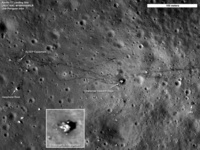 I went to New York once. I got my picture taken at the top of the twin towers, but the twin towers aren't there any more. A bunch of religious nutters flew some planes into them and knocked them down. Don't get me wrong, I've got nothing against religious nutters in general, some of my best friends are religious nutters, but they have to be the right kind of religious nutter.
Now it just so happened that this particular bunch of religious nutters turned out to be Muslim. Of course they weren't proper Muslims, real Muslims, like me. No true Muslim goes around flying planes into skyscrapers.
On a brighter note, as a result of 911, there's been a tremendous increase in demand for Professors of Islamic Studies, so that people can find out what real Islam, proper Islam, is all about. Thankfully, we've managed to explain to people that Islam, which is after all the world's second largest religion, is in fact the Religion of Peace. All over the world, from Pakistan to Iran, from Saudi Arabia to Somalia, people now recognise that Islam is fully supportive of liberal, democratic values.
However, we must never forget, how a small minority of extremists, can warp and distort the message of a loving Invisible Magic Friend.
Listen/Read
<<First
<Back
| 154 | 155 | 156 | 157 | 158 | 159 | 160 | 161 | 162 | 163 |
Next>
Last>>