Monday, 12 September, 2011, 08:13 AM -
Longley
Rating
5 out of 5 (Extraordinarily platitudinous)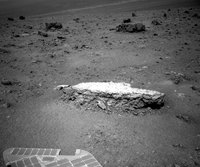 Has anyone mentioned 911 yet? Yesterday was the anniversary you know? The people who did 911 had got religion all wrong. True religion, real religion,
my
religion is there to comfort people, after people who completely misunderstood religion had massacred their loved ones.
That's why yesterday's New York remembrance ceremony was so good. The mayor may have
excluded clergy
from their rightful place, leading the memorial, but the president still managed to get a few references to the
Invisible Magic Friend
in. Without the Invisible Magic Friend, it would just have been a hollow, pointless charade, grieving for the lost and honouring the brave.
At times of great sorrow, people need religion to get them back on their feet again. Oh, I'm sure psychologists and councillors do their best, in their limited secular way, but everyone knows you need some religion to do it properly. A few nice psalms and some prayers and the Invisible Magic Friend will make you better again.
Listen/Read
<<First
<Back
| 154 | 155 | 156 | 157 | 158 | 159 | 160 | 161 | 162 | 163 |
Next>
Last>>