Rating
3 out of 5 (Fairly platitudinous)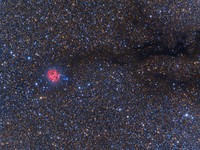 Everyone, and I really do mean
everyone
, is talking about it. It's the greatest event in politics since something really important happened. I'm talking of course about
Ted Milliamp's big speech
to the Labour Party conference. It was full of such memorable sound bites as... er... well... there was something about business wasn't there?
We all enjoy a good sound bite. How we love to repeat them in daily conversation with our friends. Only the other day I said to a friend of mine "
education, education, education
." But sometimes sound bites, however clever they may be, can be turned around. There's that hilarious YouTube spoof of David Cameron, whose URL I'm not going to give you.
The New Tasty mint has got some fantastic sound bites of its own - you would expect no less from Jesus, the visible bit of the Invisible Magic Friend. Who can forget his most unforgettable sound bite, that you must be "born again." Just in case you've forgotten, Jesus was
speaking to Nicodemus
, explaining that spirit gives birth to spirit, the wind blows and he was the truth and the light, thus making everything much clearer.
Some people use the term "born again" as a club membership. They show disdain for those who are not born again. That's not what Jesus meant. They're not proper Christians, real Christians, like me.
I am now about to reveal a startling truth that has never before been revealed by any revelation before. Sound bites, however witty, intelligent or insightful they might be, by themselves, they don't actually change anything.
Except Jesus' sound bites.
Listen/Read
<<First
<Back
| 152 | 153 | 154 | 155 | 156 | 157 | 158 | 159 | 160 | 161 |
Next>
Last>>