Rating
4 out of 5 (Highly platitudinous)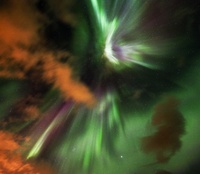 I went to
a really nice do
at the Guildhall the other day. I got to wear some fancy dress, not quite as good as my
normal fancy dress
, but pretty fancy all the same.
Now there are a few po faced killjoys out there, who ask awkward questions like, what would a poor carpenter from Nazareth have thought about all this pomp and ceremony? Well obviously he would have approved. You see, despite all the fancy dress, I'm not at all part of the establishment. All this fancy dress is all just part of the church's subversive,
radical agenda
.
When the rich and the powerful attend a big fancy do like that, they are forced to confront humble ministers of the cloth like myself. They are forced to look me in the eye and say, Giles (they call me Giles on account of the fact that I'm not really a member of the establishment), Giles, you are our conscience. Thanks to you we are accountable to each other and to the Invisible Magic Friend. Accountability does not come through balance of powers and democratic control, but through public displays of faith.
I find myself attending more and more lavish functions, ever more restricted to the country's elite. I don't know what greater proof there could be of my revolutionary credentials.
Yes, I'm quite convinced that if Jesus were alive today, he would have been standing right beside me in the Guildhall a few days ago. Absolutely no doubt about it.
Listen/Read
<<First
<Back
| 152 | 153 | 154 | 155 | 156 | 157 | 158 | 159 | 160 | 161 |
Next>
Last>>