Sunday, 2 October, 2011, 06:50 AM -
Clemmies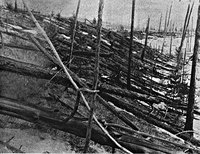 In the month that included the tenth anniversary of 911 we (and by "we" I really do mean "we" ) could expect some predictable outings for the "no true Scotsman" argument.
We were not disappointed.
Mona Siddiqui
got the ball rolling by pointing out that Islam is the religion of peace, tolerance, understanding, liberty etc. etc. What a pity that the 911 bombers hadn't consulted her in advance about the true meaning of Islam. After all, she's a professor of Islamic Studies and ought to know!
Clifford Longley
delivered a similar refrain. He managed to add an extra twist by reminding us that no true 911 remembrance was complete without religion. How could we possibly grieve for the dead or honour the brave without invoking the Invisible Magic Friend?
Rev Angela Tilby
took the news about the banks being split up and then went off at a complete tangent to explain how Protestantism was the best religion because it was the only religion endorsed by the Chinese Communist Party. I'd be very interested to hear the opinions of other TFTD presenters on this one.
Lord Jonathan Sacks
went on about a Big Jewish Festival and how terribly relevant it is to the situation we find ourselves in today.
Dr Canon Rev Giles Fraser
briefly mentioned the execution of Troy Davis before quickly moving on to the much more important issue of the theological significance of Christ's death on the cross. The common misconception that Christ died for our sins is down to a misunderstanding of Christianity. Christ actually died on the cross because... err... well he didn't get around to mentioning that. Taken with his earlier revelation that there is
no life after death
, I think a lot of Christians will be seriously wondering what their religion is all about.
Rev Dr Dr Prof David Wilkinson
took the interesting discovery that neutrinos might be able to travel faster than light and explained that this is exactly the way theology operates: performing experiments, gathering data, testing hypotheses and adjusting theories to match the evidence. Except for not doing any of those things. And he's a Rev Dr Dr Professor, so he ought to know!
Who should take the crown this month? I must say, I'm tempted by Rev Angela Tilby. The way she so proudly hailed Protestantism as the one true religion because it was favoured by the largest, officially Marxist government on the planet, quite took my breath away. For originality alone this is surely a strong contender. Combining this with the splitting of the banks, as if the two subjects had something in common, was quite audacious.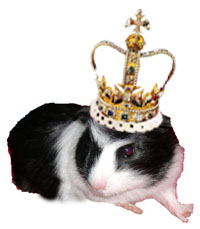 Contrast this with the simplicity of Rev Dr Dr Prof David Wilkinson's message: that theology operates in exactly the same way as science. I wonder what other mutually contradictory thoughts he might hold: that sausages are exactly the same as ice cream, or Tony Blair might be appointed Middle Eastern Peace Envoy?
Much as I'm attracted by Rev Tilby, the clarity, and just plain 100% wrongness of Rev Dr Dr Prof Wilkinson's thought cannot go unrewarded. Sorry Angela, there is no disgrace in coming second to the Prof's masterful, topsy turvy, down the rabbit hole, Disney world of contradiction.
This month's undoubted Clemmie goes to Prof Wilkinson.
<<First
<Back
| 152 | 153 | 154 | 155 | 156 | 157 | 158 | 159 | 160 | 161 |
Next>
Last>>