Wednesday, 5 October, 2011, 07:15 AM -
Sacks
Rating
4 out of 5 (Highly platitudinous)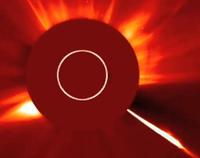 There's a big Jewish festival coming up. Happy nearly
Yon Kipper
everyone!
Happily, and by one of those amazing coincidences that always happens, there is a news story that illustrates Yon Kipper perfectly. The Nobel prize for medicine is to be awarded to the dead scientist
Ralph Steinman
, even though the rules forbid a posthumous award. It reminds us that we need to remember what we want to be remembered for. So I'm not going to mention what Ralph Steinman's work was, how it will help people or why it deserved the ultimate scientific accolade.
Lots of people don't become famous until after their death. Van Gogh lived in poverty but now thousands of people make a very nice living out of buying and selling his works, writing books, giving lectures series and generally milking his talent and reputation for every penny they can get. Van Gogh will be remembered because he gives employment to so many.
On Yon Kipper the Invisible Magic Friend asks, what do you want to be remembered for? I want to be remembered for being the Big Chief Rabbi, but few of you will be remembered, if you're remembered at all, for rising to such exalted ranks. Many of you won't even win a Nobel prize. No, you must be contented with more humble achievements, the little everyday acts of kindness and love, known only to you and the Invisible Magic Friend. Then when you die, you can slip into well deserved obscurity (although if you've done any masterful paintings, be sure to leave them to well deserving art dealer).
Listen/Read
<<First
<Back
| 150 | 151 | 152 | 153 | 154 | 155 | 156 | 157 | 158 | 159 |
Next>
Last>>