Rating
2 out of 5 (A little platitudinous)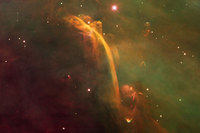 Saint Paul's Cathedral remains closed. This is a direct consequence of the land disputes in the Middle East. Libya, on the other hand has got lots of land, but will they have peaceful elections? Which brings me to the money changers in the Temple, where Jesus got angry and quoted Isaiah.
The clergy in Saint Paul's are united in their support for the protesters that have caused it to close. They just rather wish they'd go and protest somewhere else. There are arguments between neighbours about fences. Which brings me straight back to Libya. United by their hatred of Gaddafi, will they remain united now? Or will they not be united but still remain loyal to Libya?
From this we see that bankers and traders are not gentiles, which means that health and safety is not the issue. We need to make more space.
I trust I make myself clear.
Listen/Read
<<First
<Back
| 150 | 151 | 152 | 153 | 154 | 155 | 156 | 157 | 158 | 159 |
Next>
Last>>