Rating
4 out of 5 (Highly platitudinous)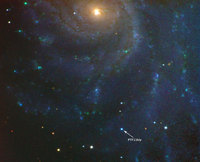 We asked 100 people about something associated with university. You said "fun". Let's see, how many people in our survey, when asked to mention something about university, said "fun".
X - The top answer was in fact "expense", followed by "fees" and "cost" and trailing way behind was "love of the subject being studied".
In actual fact love of the subject should be the single most important reason for going to university, or at least Cambridge University. We don't want people doing a degree in hospitality management for fun. We want people who woke up as youngsters and said, "YES - when I grow up I want to run a hotel!" These must be people who delight in stock control, whose one ambition in life is to ensure that every pillow has a complimentary mint, people who really know how to grovel to a dissatisfied guest.
When a young person studies accountancy, we want people who
love
accountancy. They will have started off with a simple hobby, perhaps purchasing a book like "100 Ways to Have Fun with Double Entry Bookkeeping". At university they can develop their interest and progress to such fascinating subjects as corporate tax law, or fixed interest securities pricing.
We don't teach any of these wonderful subjects for the rather vulgar aim of making money. We do it to open up a wide new world to young people, to satisfy their sense of wonder.
And for reasons that are not entirely clear, I would just like to mention the Invisible Magic Friend.
Listen/Read
<<First
<Back
| 149 | 150 | 151 | 152 | 153 | 154 | 155 | 156 | 157 | 158 |
Next>
Last>>