Rating
3 out of 5 (Fairly platitudinous)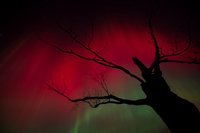 There's a big Sikh festival this week. Happy
Bandi Chhorh
everyone! Bandi Chhorh celebrates the 6th Guru's release from prison by the evil Mogul Emperor (who belonged to another well known religion).
This is
exactly
what is happening today in the Eurozone crisis. I think Sikh history has got much to teach us on how to restore confidence in Greek and Italian government bonds without imposing a politically unpopular cost on the people of Germany. All Angela Merkel needs is a cloak with 52 trillion tassels attached.
You know, as I was
elevated to the Lords
, some of my fellow lords, suggested to me that, when I spoke in the House of Lords, I might want to address their lordships on matters pertaining to Sikh interests. Nothing could be farther from the teachings of being a Sikh. I intend to poke my nose into absolutely everything, bringing the wisdom of the Gurus to everything from economics to constitutional reform.
As a Lord, it is my intention to speak for all you non-Lords out there, the ordinary, lordless people, except the ones of you who go rioting and are probably very bad people who don't have a respectable faith like Sikhism.
Listen/Read
<<First
<Back
| 149 | 150 | 151 | 152 | 153 | 154 | 155 | 156 | 157 | 158 |
Next>
Last>>