Thursday, 6 October, 2011, 08:39 AM -
Priestley
Rating
3 out of 5 (Fairly platitudinous)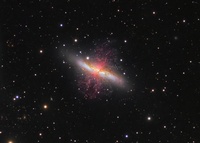 The airwaves are abuzz with tales of the
human rights of cats
. This was later "put into context".
To find out what human rights are really about, we need to consult a theologian. In this case, the prize winning theologian,
Jürgen Moltmann
, whose theology was so amazingly theological that the only thing for it was to give him a great big prize. He pointed out that different people around the world have different human rights, depending on what human rights the people in charge thought were good for them.
In China you have an inalienable human right to a new laptop if you can afford one. In Saudia Arabia you have an inalienable human right to be a Muslim. If you're the leader of Russia you have an inalienable human right to be Vladimir Putin.
Human rights were invented after World War II to make sure that all the things done by the Nazis never happened again. Many people think that only rich people are allowed these human rights but I think poor people should have some too. The
Old Tasty mint
agrees with me. "The LORD brings death and makes alive; he brings down to the grave and raises up" depending on what sort of capricious mood he's in. Just make sure you don't worship the wrong Invisible Magic Friend or your human rights might be abruptly cut short.
The
New Tasty mint
also agrees that poor people should have human rights. "He has brought down rulers from their thrones but has lifted up the humble. He has filled the hungry with good things but has sent the rich away empty. He has helped his servant Israel" and I think you'll agree there haven't been any unjust rulers, large scale hunger or problems for the Jews ever since.
Listen/Read
<<First
<Back
| 151 | 152 | 153 | 154 | 155 | 156 | 157 | 158 | 159 | 160 |
Next>
Last>>