Rating
4 out of 5 (Highly platitudinous)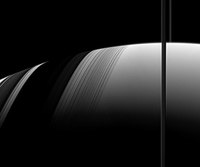 The youth unemployment figures today are going to be
just terrible
. They're going to be even worse than last month's youth unemployment figures. They were terrible too.
This is a terrible thing. To be young and unemployed is just terrible. Being constructive and useful is something that people like me take for granted, but just imagine how awful it must be to wake up every morning and actually realise that you had no useful purpose in life?
You may not believe this, but young people need to feel appreciated. They need to have ambition and a sense of direction in life. You should be at least 35 before you realise you're not going to satisfy any of those ambitions. It's a terrible waste to allow young people to be struck by this so early on. Somebody, somewhere, ought to think up a clever solution to this terrible problem.
Faced with this terrible problem, this is where Christianity is so terribly, terribly relevant. In the early days of Christianity there was a great deal of slavery. Slaves may have had very few rights but at least they didn't suffer the misery of youth unemployment. Christianity also invented the idea of human dignity. Before that, no one had ever had any human dignity and since then, everyone has had human dignity, even the unemployed youth.
Isn't it all just so terrible?
Listen/Read
<<First
<Back
| 151 | 152 | 153 | 154 | 155 | 156 | 157 | 158 | 159 | 160 |
Next>
Last>>