Rating
2 out of 5 (A little platitudinous)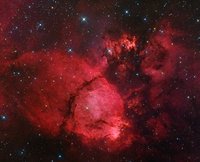 Aren't things just terrible at the moment? All this unemployment and the rising cost of living. Everything's just terrible.
But just cast your mind back to the good times. They were terrible too. It was just work, work, work all the time. Busy ordained Buddhists like me were just rushed off our feet. Everyone was so terribly materialistic. We, and by "we" I do of course mean "you", were constantly comparing ourselves with everyone else on the greasy pole, forever trying to outdo others. What you need (and I'll bet you never expected to hear this from a Buddhist) is a bit of meditation.
Me and the NHS have been busy trying to get people to slow down for years. I spend all my time rushing from one hospital to the next, desperately trying to get people to meditate or be mindful. It just never stops. When I'm not at a hospital I'll be at some doctor's surgery, or at a health centre. In between all that, there's Thought for the Day to squeeze in as well. I can't tell you what a relief it is that my
Blackberry's gone down
and I'm finally getting a bit of free time.
My advice to you is to meditate a bit, then quickly dash off for a walk in the park, look at the sky, watch the pretty birds, then quickly get back for some more meditation. Don't forget to get in at least half and hour of mindfulness before your next meditation session.
I'd love to help you out a bit more but you wouldn't believe the number of therapy sessions I've got lined up for today. The "slow down" business is really booming, even in these gloomy economic times.
And if you're unemployed? Well, just sort of enjoy the free time I suppose. Think of it as an opportunity to not be materialistic.
Listen/Read
<<First
<Back
| 151 | 152 | 153 | 154 | 155 | 156 | 157 | 158 | 159 | 160 |
Next>
Last>>