Rating
5 out of 5 (Extraordinarily platitudinous)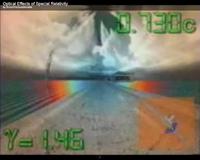 I just got back from Sydney and very nice it was too. For we International Directors of Christian organisations the globe trotting just never stops, especially when it starts to get a bit chillier here in the UK.
I spoke to an Anglican vicar in Sydney. We both agreed that the Church has always been the
best place to be for women
. When it comes to advocating feminism, I think everyone would agree that Christianity has always been at the forefront.
Imagine my shock therefore, when I returned to the UK, only to find the trampling of women's rights was
all over the papers
. At home, in the supermarket, cleaning the church, and various other places where one might find a woman, we find that women are struggling in this era of cutbacks.
It really is quite appalling that secular society finds it so hard to keep up with the church and its enlightened views on women. As early as 700 BC, the prophet Micah
mentioned a woman
, which just goes to show how seriously the Big Book of Magic Stuff takes women's rights. (One advantage of being called the Micah Challenge is that, with only seven chapters, it is a relatively easy book to memorise. The Isaiah Challenge, with 66 chapters, would have been rather too much of a challenge). The New Tasty mint is just choc full of hand maidens, maid servants, virgins, prostitutes, adulteresses and all the traditional roles of women.
Speaking as an ardent feminist myself I am the first to admit that the Church has not always been as perfect as it is today. Still, with it's long record of
empowerment of women
, I think we are in a strong moral position to lecture the rest of society on how it should treat its women.
Listen/Read
<<First
<Back
| 150 | 151 | 152 | 153 | 154 | 155 | 156 | 157 | 158 | 159 |
Next>
Last>>