Rating
2 out of 5 (A little platitudinous)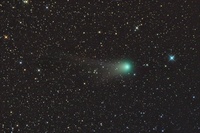 Human egg donors are to
get more money
. Hurrah! The more egg donors we can get the better. At the moment, donating eggs to create a new life is done mainly for altruistic reasons. Financial considerations don't really come into it. We don't want women selling their eggs on eBay do we?
The creation of a new life via IVF is something to be celebrated. If generosity and selflessness are part of this then so much the better. This is fully in line with the philosophy of Honey Nut Cornflakes Buddhism. Honey Nut Cornflakes Buddhism says that you should be sweet, crunchy and ever so yummy. You should be loving and generous and give all your possessions to the poor. This will make you very happy. The poor however will be very unhappy as they will now have all your possessions and won't be happy and destitute any more.
That's all great and fine and stuff, but given the happiness that a baby can bring let's encourage even more egg donations. So what's the big deal if someone makes money out of it? Sell them on eBay after all!
Tomorrow on Thought For the Day
, Catherine Pepinster and Clifford Longley on
why IVF is evil
, sinful and a barbaric product of the Culture of Death so typical of the godless West. If only the Catholic Church were in charge to prevent this vile holocaust of murdered embryonic babies.
Listen/Read
<<First
<Back
| 149 | 150 | 151 | 152 | 153 | 154 | 155 | 156 | 157 | 158 |
Next>
Last>>