Rating
3 out of 5 (Fairly platitudinous)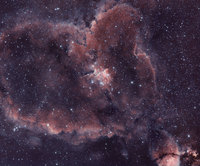 There's been another earthquake, this time in Turkey. There have been some other earthquakes before. Some of them have been really big.
Earthquakes are really scary. No, honestly, they are. I mean
really
scary. If you've never experienced an earthquake then you really don't know just how scary they are. The ground, like, moves, and you can't get away. If you try to go left a bit, you find that it's moving over there as well. It's horrific, unnerving. You feel so vulnerable. It's just really, really,
really
scary.
It's at times like this that we want to recite a Psalm. Psalm 46 is a really good Psalm. Not, that the other Psalms aren't really good Psalms. All the Psalms are really good Psalms, which means Psalm 46 is a really good Psalm. Quite near the start of Psalm 46 it talks about the
earth moving
, which makes it a really good Psalm for earthquake victims.
200 prisoners escaped
from their prison as a result of the earthquake. What's really amazing is that 50 went back to prison. Isn't that really, really amazing! OK 3/4 of the prisoners haven't returned and some of those that did probably realised they'd be caught anyway, but still, doesn't it just fill you with hope and joy and wonder at the core morality of the human spirit that some of the prisoners went back? I think they're probably the ones who have been reading Psalm 46.
Listen/Read
<<First
<Back
| 150 | 151 | 152 | 153 | 154 | 155 | 156 | 157 | 158 | 159 |
Next>
Last>>