Rating
3 out of 5 (Fairly platitudinous)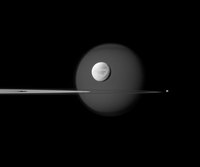 There's a big Hindu festival today. Happy Doolally everyone!
I'm not going to talk much about Doolally this year. Four years ago it was all about
burning your wife
. Three years ago it was all
about homecoming
. Two years ago it was all about
credible leadership
, and last year it was all about discovering the
spiritual light
of the soul. I'm not sure what it's about this year.
Let's talk about overpopulation. The world's 7 billionth person will be born in the next few days. Obviously all 7 billion people can't live in the same luxurious lifestyle as we do here in Cardiff. As one of our Big Books of Magic Stuff says: 7 billion people is an awful lot of people. We probably could feed them all if we really tried. As Gandhi famously remarked, "Do you like this sheet I've got wrapped around me? It's really white."
I think we should be nice to the 7 billionth human being. Don't treat them in any way different from the other 6,999,999,999. As it says in yet another Hindu Big Book of Magic Stuff, "Treat others the way you would like to be treated." I'll bet you've never heard that expression before.
As you prepare for your next reincarnation, just remember that you'll be the unpteenth billionth person one day.
Listen/Read
<<First
<Back
| 149 | 150 | 151 | 152 | 153 | 154 | 155 | 156 | 157 | 158 |
Next>
Last>>