Sunday, 30 October, 2011, 10:06 AM -
Not TFTD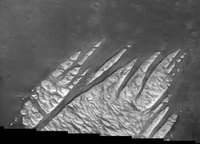 Me
. My browser can't access Google any more. I'm using Vista SP2. Have tried several browsers, all with negative results. Other computers on the same network don't seem to be affected.
User 1
. I'm not having that problem.
User 2
. Something may have compromised your windows/system32/drivers/etc/hosts files. Edit it with notepad and see if google is being redirected from there.
Me
. Thanks - that's a sensible suggestion, but that doesn't seem to be the problem.
User 3
. I don't use Vista and I've never had that problem, but have you checked your firewall settings?
Me
. Thanks, what firewall settings should I check?
User 3
. Like I say, I don't use Vista. I did have a completely different problem once. I found that upgrading to the latest version of Firefox fixed it.
Me
. OK - I tried upgrading Firefox - that didn't help.
User 4
. What does nslookup say?
Me
. I don't know, what's nslookup?
User 4
. If you don't know how to run nslookup then you really need to get your system administrator to look into the problem for you.
Me
. It's a home pc. I am the system administrator.
User 4
. In that case you need to learn far more about network protocols and how they're implemented on Windows Vista. I can't be expected to provide assistance to a complete ignoramus like you. Goodbye.
User 5
. Download the following 16 programs from different websites, all of which you've never heard of before. Switch off all your anti-virus, security and firewall protection. Run them with administrator privilege. That should sort out any virus problems you're having.
User 6
. Make sure all your anti-virus and anti-malware software is up to date. Do a full system scan, shouldn't take more than about 6 hours. Reboot your system at least three times. That usually fixes most things.
User 7
. What anti-virus are you using?
Me
. I was on Avast but switched to Microsoft Security Essentials.
User 7
. Ah, you're using the free stuff. No wonder you've got problems. As in all things, you get what you pay for. They're rubbish, switch to McAfee.
User 8
. McAfee is rubbish, use Norton.
User 9
. Norton is rubbish, use Kaspersky.
Me
. Thanks to everybody who has taken the trouble to offer suggestions. Can I just ask, have any of you ever encountered this precise problem before? It's just that I'm spending a lot of time following all your suggestions but appear to be no closer to finding a solution.
All
. Nope
User 10
. I haven't read anyone else's responses, but have you checked your hosts file?
User 11
. It could be a problem with your wireless router. Have you tried resetting it?
Me
. But only one computer is affected, why would resetting the router help?
User 11
. Doesn't hurt to try does it?
Me
. OK, it's reset - no difference, but thanks for the suggestion anyway.
User 12
. Have you tried just rebooting your PC?
User 13
. It sounds like you've got a problem with your PC.
User 14
. You have a virus that is redirecting all DNS requests for google domains to a third party. This is quite common and should be relatively easy to fix.
Me
. Yes, I know I have a virus that is redirecting all DNS requests for google domains to a third party. How do I get rid of it?
User 14
. Run a full scan of your anti-virus software.
Me
. I've done that, with several anti-virus packages. None of them detect anything.
User 14
. In that case you have no option but to reinstall Windows.
...
User 135
. Yes I have seen this precise problem recently. You have the TDSS virus. Download tdsskiller.exe from Kaspersky anti-virus.
Me
. Thank you. That worked.
User 136
. Well, I'm no expert, but I reinstalled Photoshop recently and the completely different problem I was having went away. Couldn't hurt to try, could it?
<<First
<Back
| 149 | 150 | 151 | 152 | 153 | 154 | 155 | 156 | 157 | 158 |
Next>
Last>>