Rating
3 out of 5 (Fairly platitudinous)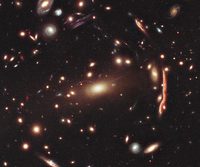 And in the big news today, I was speaking at an
important medical conference
at the weekend. Famous authors, poets, lawyers and philosophers gathered to discuss medicine in front of an audience of health professionals. Modesty forbids me from mentioning that I was speaking too, but I was, which is how I know so much about it.
I must say it was very refreshing to see doctors willing to listen to me, and other lawyers, poets, authors and philosophers, telling them how to do their jobs. If only more professions were so open to being told how to do their jobs by me, and other philosophers, poets, authors and lawyers.
You see, patient care isn't just about administering medicines, it's about whole patient care. This is where Christianity is so very relevant to modern medical practise. In the New Tasty mint of the Big Book of Magic Stuff, Jesus, the visible bit of the Invisible Magic Friend, was always going around
healing people
. His techniques, of touching them, spitting on them, casting out demons and demanding ritual sacrifice, were somewhat unorthodox by today's standards. It's also not entirely clear how his techniques work, although being the visible bit of the Invisible Magic Friend suggests that magic may have been involved.
Jesus clearly believed in this holistic approach to medicine. In at least several cases he told the patient to go home and rest, although in many others he had done such a great job curing them that he let them keep on
following him
instead.
Listen/Read
<<First
<Back
| 149 | 150 | 151 | 152 | 153 | 154 | 155 | 156 | 157 | 158 |
Next>
Last>>