Rating
3 out of 5 (Fairly platitudinous)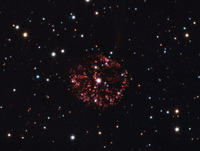 It isn't easy being a priest
. You can't just pick the nice bits from the Big Book of Magic Stuff. You'll doubtless recall all the stories of genocide, barbaric punishments, enslavement, religious absolutism and misogyny that were regularly read out in church when you were young.
Imagine my horror, yes Horror, when I was asked to read
Luke chapter 6
, blessed are the poor and woe to the rich. My heart sank as I realised that I would be forced, forced I tell you, to preach about precisely the issue I had resigned over.
I'd like to use the metaphor of tectonic plates to describe the predicament of Saint Paul's and the
street protests
. It lets me use phrases like "fault line", which conjures up images of unimaginable forces and sounds all sort of grand and sciency. It puts theology on a par with geology and makes it sound as if theology actually has something to contribute to the debate about human inequality. These are much more compelling images than one gets from words like "confused", "irrelevant" and "hypocritical" when one thinks of the wider Church of England's response to the protests.
I'm not against capitalism, at least not any more. Anti-capitalists are just that, they are "anti" without having an alternative. The Church isn't like that. Unlike anti-capitalists we are against vast inequality, against rampant materialism, against poverty and suffering. But we are not just against them, we are for whatever the opposite might be, without getting into any specific solutions to complex economic questions.
In a very real and definite sense, the Church believes that it would be nice if everything were better.
Listen
<<First
<Back
| 148 | 149 | 150 | 151 | 152 | 153 | 154 | 155 | 156 | 157 |
Next>
Last>>