Rating
3 out of 5 (Fairly platitudinous)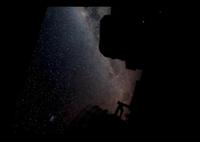 Now you're gonna get yours
Ratko Mladic
, you BAS***D! You EVIL F***ING BAS***D!!
You might think we Buddhists sit around all day meditating, wearing sandals and burning joss sticks. You might think Buddhism is the cuddly teddy bear of religions. Well, let me just tell you, my granddad died in a concentration camp because of EVIL F***ING BAS***DS like you, you BAS***D!!! Now you're getting you're karma. That's right, The Force is gonna get you.
You have caused a great disturbance in The Force and things cause other things. Good things cause goods things and bad things cause bad things. Now bad things are gonna happen to you because of all the bad things you did. You should have known that once you start down the dark path, forever will it dominate your destiny. Fear leads to anger. Anger leads to hate. Hate leads to suffering.
Good karma always triumphs in the end. Don't mess with Buddhists, for my ally is the Force, and a powerful ally it is. Life creates it, makes it grow. Its energy surrounds us and binds us. You BAS***D!!!!
Listen/Read
<<First
<Back
| 148 | 149 | 150 | 151 | 152 | 153 | 154 | 155 | 156 | 157 |
Next>
Last>>