Saturday, 19 November, 2011, 08:43 AM -
Jenkins
Rating
3 out of 5 (Fairly platitudinous)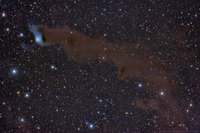 Sometimes journalists do
bad things
. Then again sometimes papers do good things: exposing corruption, reporting on politics, advertising local events. Unfortunately, many local and regional newspapers are struggling to survive. It's said that social media will take their place but there seems to be little evidence of this.
What I've said so far may seem perfectly sensible. It highlights an important problem. Just to make it really relevant to most listeners, I think it's time I mentioned the Invisible Magic Friend and his close links to regional journalism. Saint Paul, whose wisdom we all so admire, said we should rejoice when others rejoice and weeps when others weep. But how are we to know when to rejoice or weep without the same flourishing local press that we had in Saint Paul's time?
When the Invisible Magic Friends
*
said "Let there be light," what they actually meant was "Let there be local and regional newspapers to advertise the village fete, with the top prize this year being a bottle of Mrs Temperance's home made, alcohol free, elderflower cordial."
When Jesus said, "The truth will set you free," he was evidently referring to the Daily Mail.
(
*
For they were feeling
distinctly plural
at the time.)
Listen/Read
<<First
<Back
| 146 | 147 | 148 | 149 | 150 | 151 | 152 | 153 | 154 | 155 |
Next>
Last>>