Rating
2 out of 5 (A little platitudinous)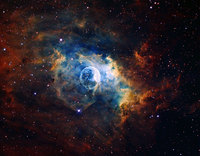 The Archbepop of Cadbury met with
Robert Mugwewe
yeshterday. (hic!) Robert Mugababy started off with the besht of intenshums. "Let'sh all be lovely (hic!) 'nd happy and let bygones go bye bye," he shed. "No more black aginst white or wheat againsht (hic!) block. Jusht one big happy family." Before he immediately started shending out gangsh of (hic!) armed thugsh to beat up anyone who dishagreed.
D'ye know what? I'll tell you what. Shum of those gansh've been beeting up Anglicansh! (hic!) Yesh, (hic!) no, really! Ye see there'sh thish renegit... rene martin... webel bishop
Nolbert Kunonga
. He's bad. Oh yesh he's very bad. He's a very bad bishop indeed. (hic!)
So our nice Arshbishup hash gone out there to (hic!) to have a word with Mishter Muvuzela. E'sh told him all about all the bad thingsh that've been happening to Anlicans. Mishter Mugbabies didn't know anything about it! No, nuffin (hic!) at all. Sho now it'sh all gonna be fixed and every'fin in Zimbabwe's gonna be alright from now on.
Brilliant bloke our Archbish. You now, I think thish calls for jusht a teenshy weenshy celebratory sherry. Why not indeed. (hic!)
Listen/Read
<<First
<Back
| 146 | 147 | 148 | 149 | 150 | 151 | 152 | 153 | 154 | 155 |
Next>
Last>>